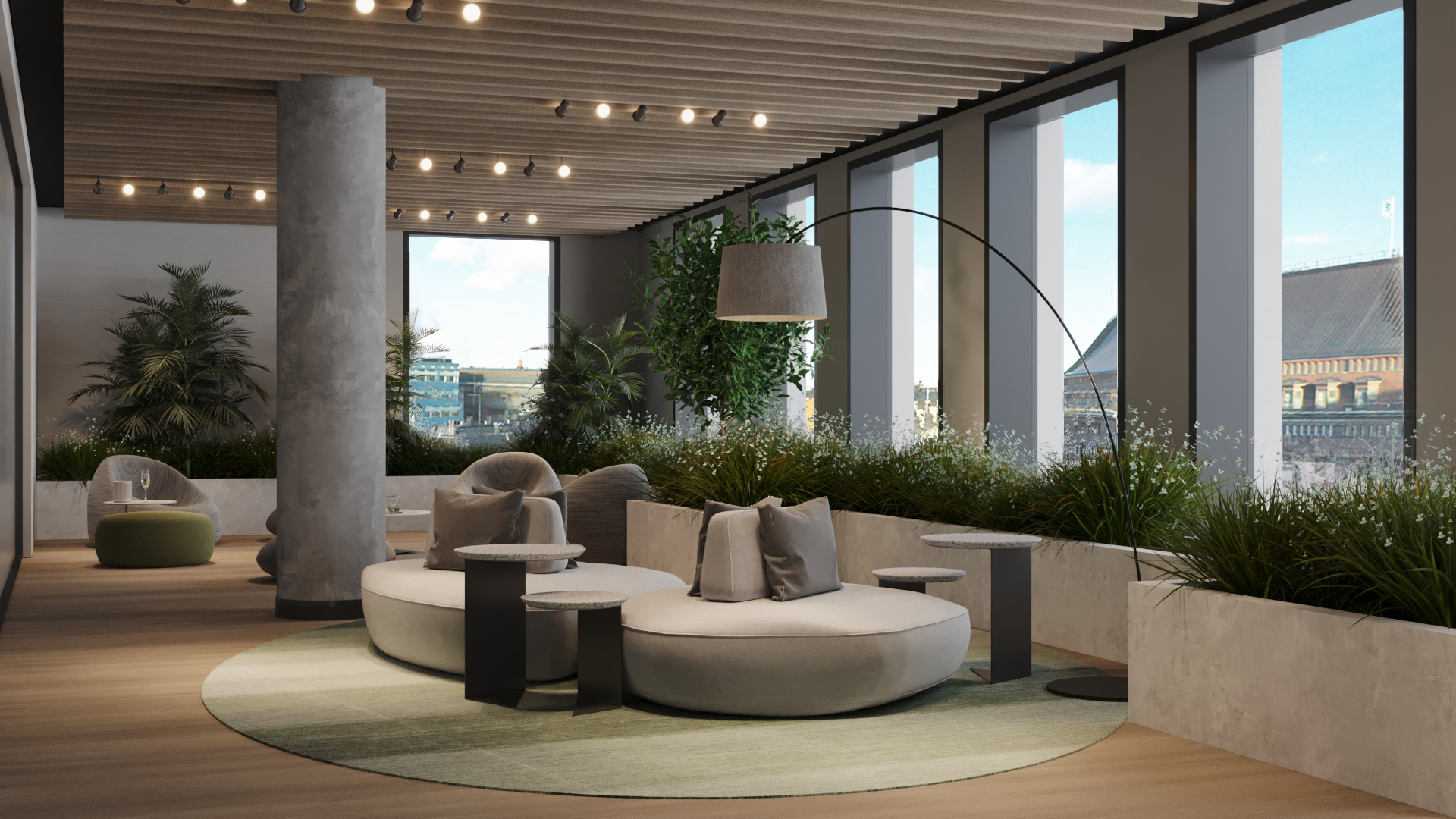 Smart technology and energy recycling – Signe raises sustainable construction of commercial buildings to the next level
To be built according to the highest sustainability standards, Sponda's new office and retail building Signe combines top-rate design with the principles of sustainable construction, also enabling its users' sustainability.
LEED Platinum environmental certification, WELL Gold, energy efficiency class A, and compliant with the EU's new taxonomy criteria. When Sponda, ranked a Global Sector Leader in real estate in 2022 was given the opportunity to build a new office and retail building in the heart of Helsinki, the construction standards and targets for the project were set as high as possible.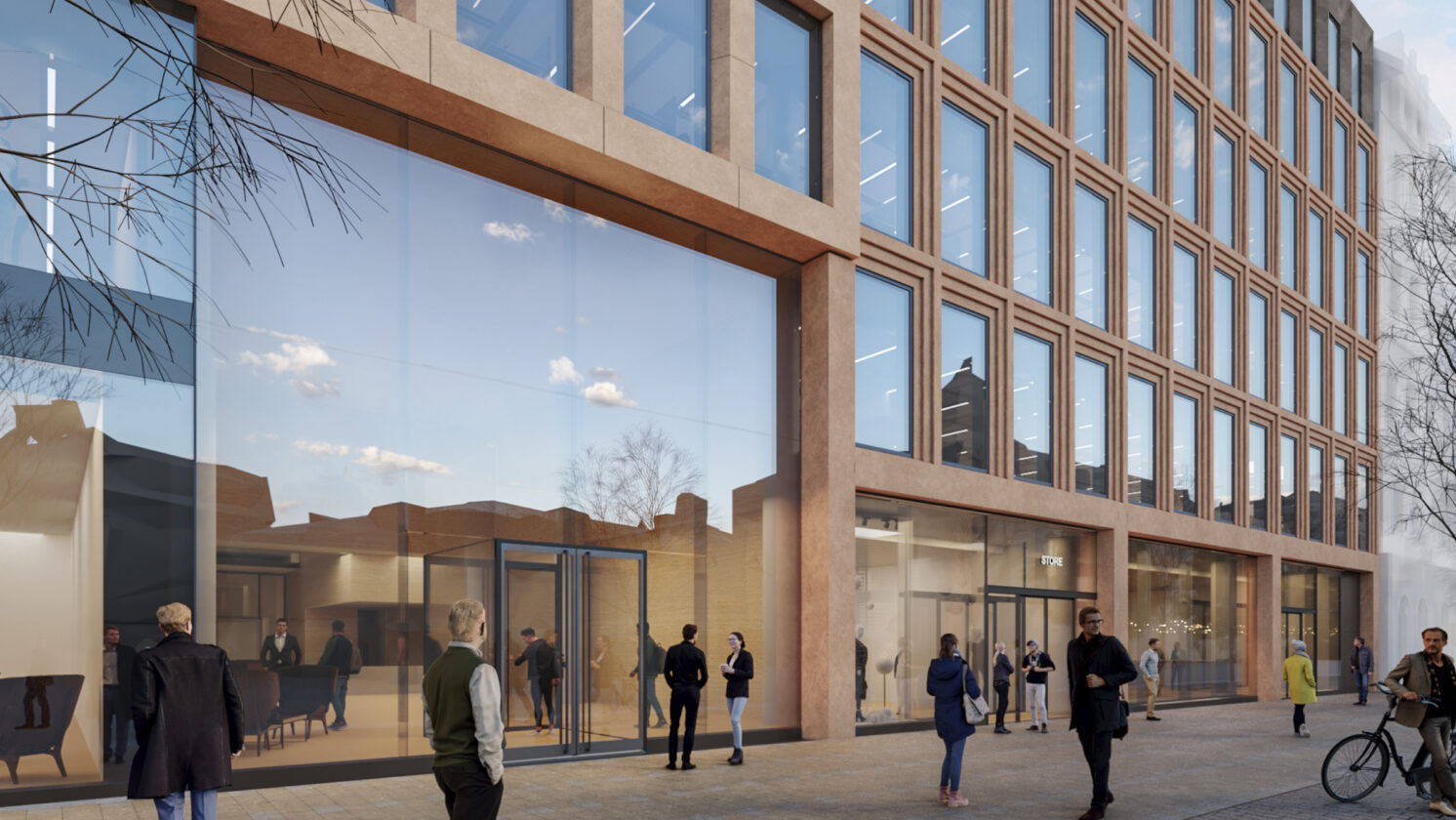 "Signe is our flagship project, and we aim to realise every area of it according to the highest sustainability criteria. Our aim is to develop this building in a prime location with a unique appearance and features: a high-value property with vibrant natural stone surfaces that has a minimal environmental impact, will last for generations and can adapt flexibly to the needs of various users," says Pirkko Airaksinen, Sponda's head of ESG.
Minimal carbon footprint
The building's sustainability consultant, Juhani Huuhtanen of Raksystems Insinööritoimisto Oy, highlights the project's ambitious low-carbon target as its most important aspect.
"Enormous strides are being made in this project's carbon footprint optimisation. For example, material emissions will be reduced by more than 30 per cent, compared to conventional construction, and as much as 99 per cent of demolition waste will be recycled and reused," says Huuhtanen.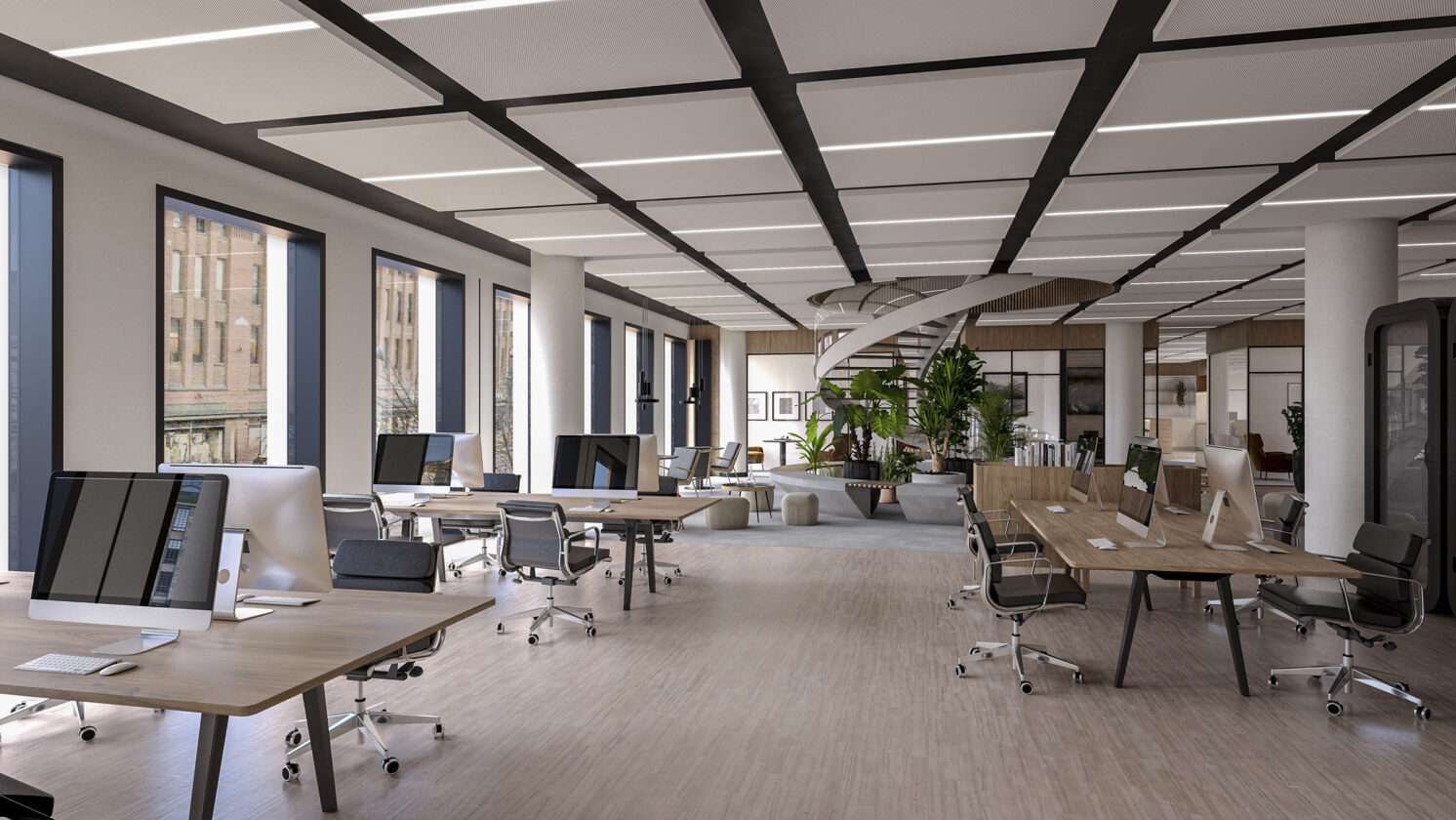 According to Huuhtanen, the greatest emission reductions will be achieved by the building's frame solution. After detailed studies and comparisons, an in-situ concrete frame was chosen for best materials efficiency and excellent transformability.
"A frame with an open layout and no separate precast pillars or slabs supports extensive future modifications to the spaces without a need to uncover or demolish the building's structures," says Huuhtanen.
Movable wall and space modules add to the openness and flexibility of the spaces, along with an exceptional floor height of 2.9 metres and floor-to-ceiling windows.
Smart energy solutions
The building's low-carbon nature is based on considerable investments in energy efficiency. Both the LEED Platinum certification and A-class energy efficiency require state-of-the-art building technology and materials.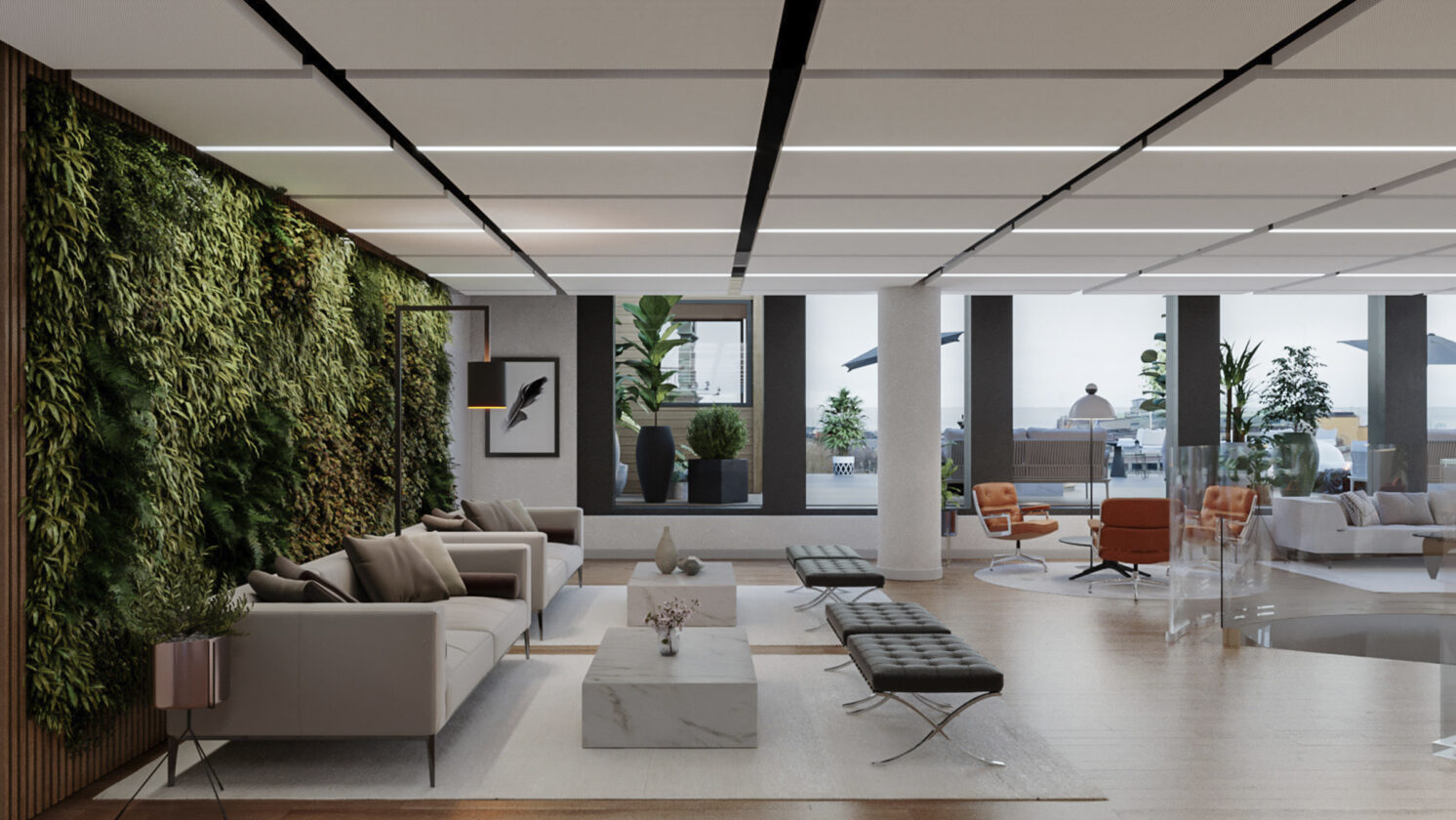 "The building itself will consume very little energy, and it will be totally carbon neutral in terms of in-use energy consumption. The property will have its own solar power station and new smart energy solutions, including a comprehensive energy meter system and a heat pump solution that can recover waste heat," says Huuhtanen.
The new smart solutions guarantee the building's optimal energy efficiency, comfort, and safety even in exceptional circumstances.
Supreme well-being
Huuhtanen highlights user welfare as one of the main factors for the new building's design.
The designs will be guided by the comprehensive international WELL standard based on scientific research about the factors most affecting people's health and well-being in a built environment.
"To achieve WELL Gold certification, the building's indoor conditions, including lighting, ventilation, air quality, sound insulation, and acoustics, must be top quality, and the materials must be absolutely safe and healthy for users. The building already scores high for public transport connections and local services thanks to its location."
The WELL standard also accounts for biophilic features. The spaces will feature natural light and genuine natural materials as much as possible alongside greenery and acoustic solutions beneficial to the users' well-being.
The building will also be designed according to the EU's taxonomy criteria that ensure compliance with the EU's environmental standards for sustainable building and responsibility criteria for human rights and financial markets.
Signe enables its users' sustainability
According to Airaksinen from Sponda, Signe will steer its users to adopt sustainable techniques and behaviours. For example, the spaces will include facilities inspiring healthy eating, structures for waste sorting and recycling, and social facilities and bicycle garages supporting sustainable mobility.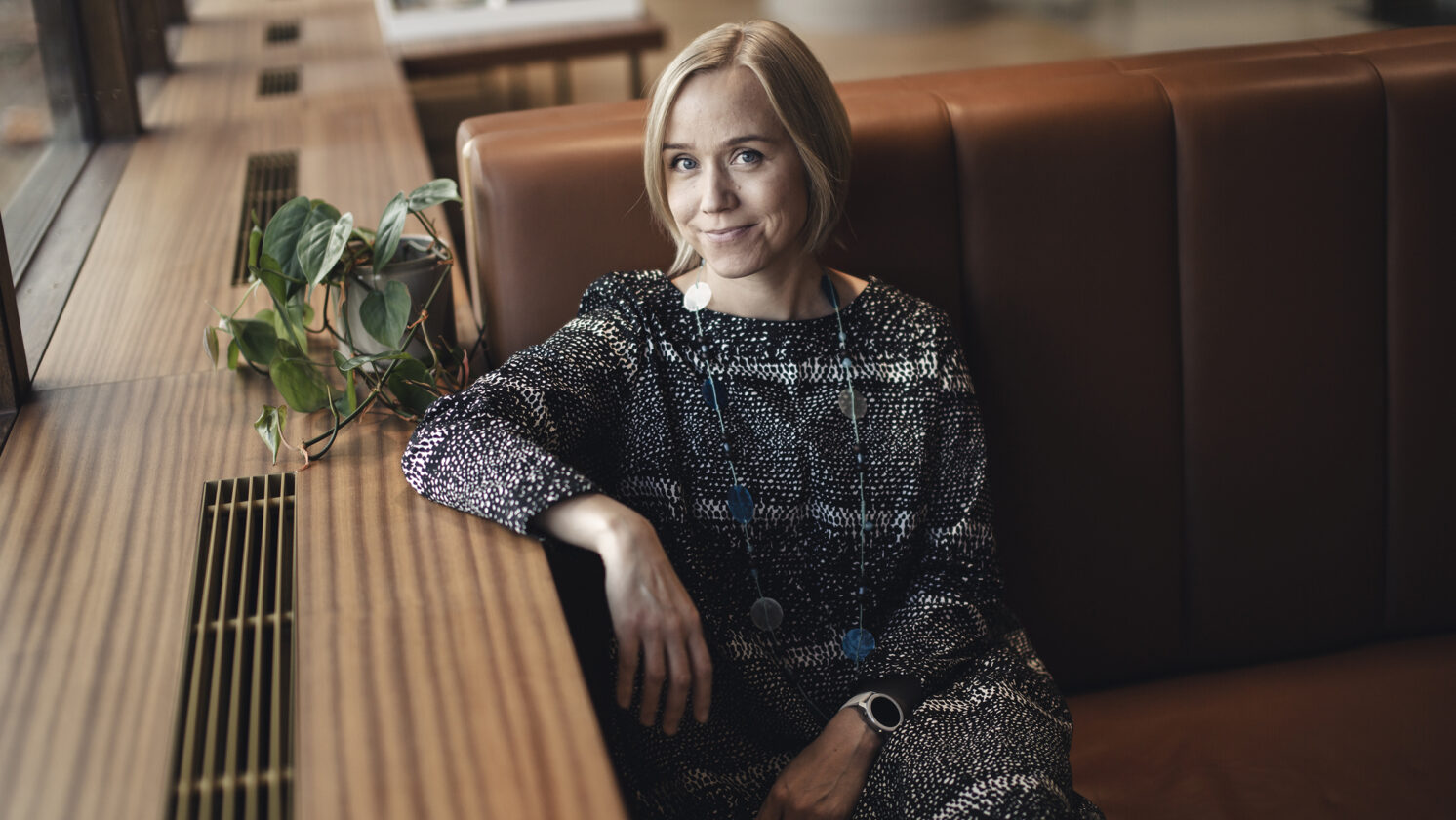 "Our tenants will receive detailed instructions that explain how they can implement sustainability in different spaces. We also provide data to our tenants about their sustainability and help them set and achieve their own sustainability goals. Our mission is to make our tenants as sustainable as we are," says Airaksinen with a smile.
Sponda ranked as global sector leader in the 2022 GRESB Real Estate Assessment »